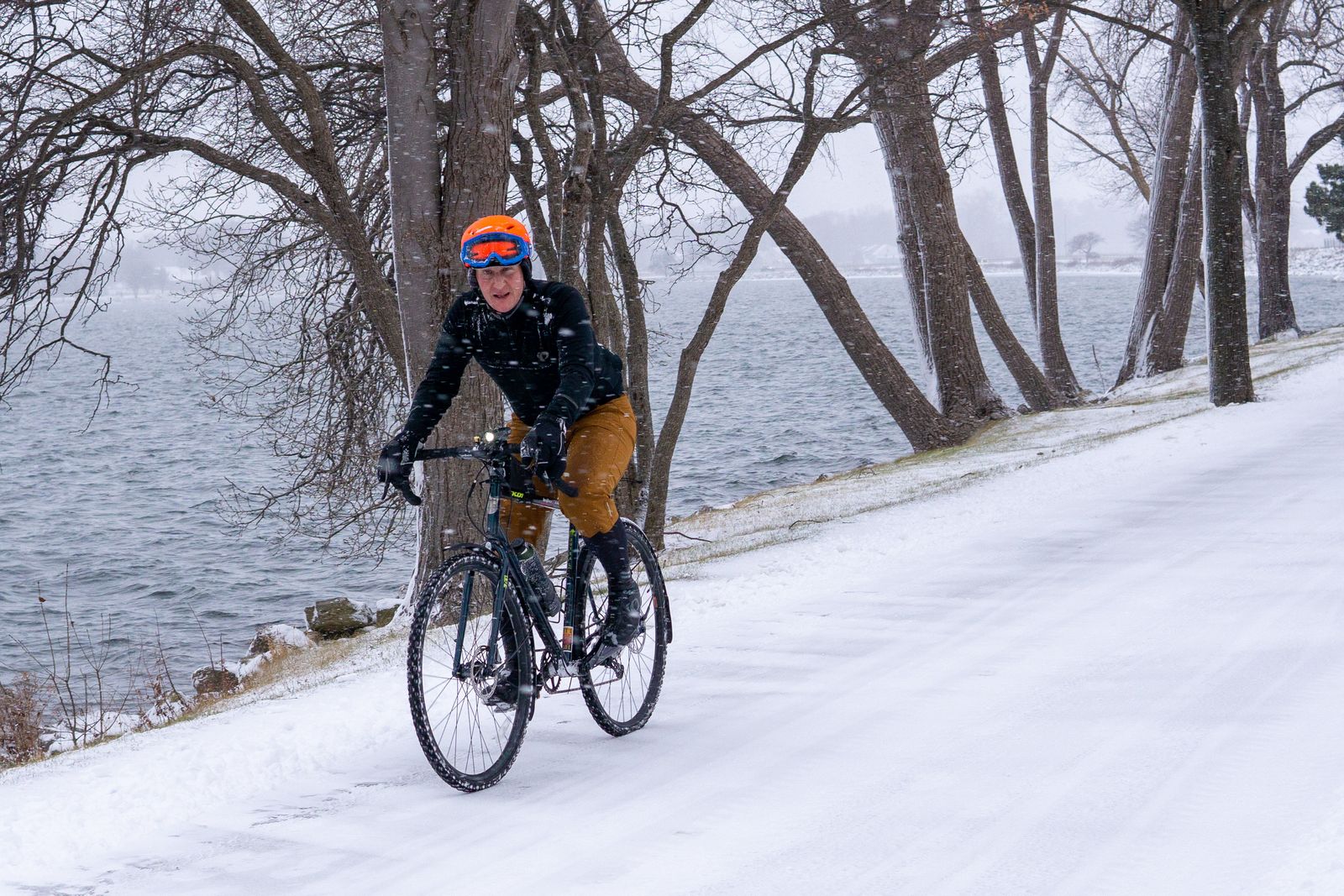 Winter isn't quite done with us yet. [sigh] The coming week is very slow for activities. But a few things happened in the past week that may be of interest. And a meeting Tuesday will provide information on construction of the BRT, which might mess up a few bike routes during construction. More on that below.
What happened last week?
The Transportation Commission and the Transportation Planning and Policy Board voted to merge, and the Council confirmed that decision. Because many issues have been presented at both bodies, and members of the public were confused about the duties of each body, it made sense to merge them. This will mean a heavier workload for the consolidated commission, but will probably streamline decisions in the long run.
The change will probably not take effect until May, after the new alders take office and are appointed mayor – whoever she may be – appoints alders. Some citizen positions are up for renewal, and obviously, not everyone will continue on the new commission, so we'll see what the new body will look like.
The TPPB voted to eliminate some old ordinances that were unclear and outdated. One prohibited riding a bicycle across a footbridge, but didn't indicate which bridges this might cover. So maybe we've all been riding illegally across the Jenifer Street bridge across the Yahara? Who knows, but we don't have to worry about that now.
The TPPB also voted to eliminate the ordinance prohibiting "trick riding" on a bicycle. Again, what activities were prohibited was never defined. Wheelies? BMX tricks?
Coming up – construction and planning
A reminder that Walnut St is closed between University Ave the Campus Dr and RR bridge. You can still access Walnut northbound from the Campus Dr Path, but cannot go under Campus Dr. The railroad is fixing the RR bridge, and no traffic of any kind – bikes, cars, pedestrians – are allowed until the work is done. The intended finish date is March 19, but that is subject to change.
Finally, looking forward a couple of months, the Madison Bikes board and volunteers are planning for Bike Week, happening June 3-10. If you would like to help us plan or execute the event, please email liz@madisonbikes.org. And if you are involved with a business, club, group, community organization, or non-profit that might want to put on an event during the week – a ride, commuter station, class, bike wash, discount, speaker, or swag giveaway (or anything else you can imagine), you'll want to contact Liz as well. 
We'll be sending out reminders about events for the week, but it's always a good idea to start thinking and planning well in advance.
Public meeting Tuesday on BRT construction and connected detours.
Metro Transit will hold a public information meeting on Tuesday, March 14 at 6:00 pm to talk about construction updates. Please register in advance. 
There will be construction and closures of various durations from now through the summer as infrastructure for the BRT is built. Coming up right away, starting Monday, March 13, Sheboygan Avenue will be fully closed to traffic just east of Eau Claire Avenue. The city's website says the closure will continue until mid-July. Sidewalk access will be maintained.
As always, you can find an overview of all bike events on our Community Bike Calendar. Email us at info@madisonbikes.org to add your events. And if you value our newsletter and other work, consider donating to Madison Bikes. For construction updates, check out the city's Bike Madison page.